Hi Fosters,
Many fosters still have dogs from last transport and there are a ton more that need to come up to find their forever homes. If you haven't fostered in a while or are a summer foster, this would be a good time to commit to helping save a dog. You not only help the dog you choose to foster, but you open a spot for a dog to go into foster and a spot at the shelter. It's like a 2 for 1 deal.
I will be sending the wish list in two parts as it crashed my computer trying to send all at once last night. So let me know your top 3 choices from each list or OUR DOGS tab.
Second List will come out later today when I get done work--Unless my computer cooperates in the next 20 minutes--So wait to e-mail your choices until you have both lists.
Thanks for all you do to help save dogs. Foster based rescues cannot exist without fosters!!! So Thank you for saving them!
Anise H. Wilson, F, GSD mix, 10 months old, 33 lbs, Good with dogs, kids

Beauregard H. Wilson, M, Shih Tsu, 10 yrs, 15 lbs, great with other dogs


Cameron, M, German Shepherd, 18 months #lbs


Channing H. Wilson, M, Yorkie mix, 10 lbs, great with kids and dogs

Cinderella H. Wilson, 4-5 yr old White Shepherd mix, loves kids and other dogs


Demeter (Demi)
& Gaia,
F, Cattle Dog mix, 10 wks, good with dogs and kids, 15 lbs
Dolly, F, Beagle/Chihuahua mix, 1 yr, 7 lbs


Esmerelda, F, Beagle/Shepherd mix, 5 yrs, 41 lbs, good with dogs, kids

Gigi, F, Chihuahua mix, 2 yrs, 7.5 lbs,


Hank, M, German Shepherd mix, 1 yr
(INSERT PHOTO)
Harlequin, F, German Shepherd mix, 1 yr, 43 lbs


Higbee, M, German Shepherd, 5 yrs, great with dogs and kids, 65 lbs


Jenny From The Block, F, JRT mix, 1 yr, 19 lbs, good with dogs and kids

Jessie, F, Pomeranian mix, 17 lbs, good with kids, cats, and dogs


Joey Lilac, M, Pitbull mix, 3 lbs, good with dogs


Jordan, M, Pomeranian, 11 yrs, 11 lbs, loves kids and dogs


Jose, M, Chihuahua mix, 4 yrs, 10 lbs, good with dogs


Kreiger, M, GSD, 18 months, 81 lbs, good with dogs


Lacey, F, Aussie mix, 1 yr, 51 lbs, good with dogs


Lester, M, Schnauzer mix, 2 yrs, good with dogs, better with older kids


Macy Ruggles, F, Puggle, 30 lbs, great with kids and dogs


Mabel & Maude, F, Lab mix, 4 months, 23 & 18 lbs, great with dogs, DEMODEX treated


Margaret Mary (Zoey), F, Yorkie, 2 yrs, 10 lbs, good with dogs
Misty, F, Schnauzer mix, 7 yrs, 22 lbs, good with dogs and kids


Naomi, F, Staffordshire mix, 2 yrs, 36 lbs, HW TRX***


Oddie, M, German Shepherd, 4 months, 25 lbs, great with dogs

Opal, F, Boxer mix, 3 yrs, 44 lbs


Oreo Milkshake, M, Lab mix, 3 yrs, 58 lbs, good with kids and dogs


Otto, M, Otterhound mix, 3yrs, 58 lbs, great with kids and dogs


Rockale, F, Chihuahua, 1 yr, 8lbs
Rockport, M, Chihuahau, 1 yrs, 8 lbs


Sailor, F, GSD, 2yrs, 51 lbs, good with kids and dogs


Sia, F, 6 months, 20 lbs, great with kids and dogs


Slapstick, M, Chi/Terrier mix, 2 yrs, 20 lbs, HW TREATED ***


Snowball, F, Lab mix, 1 yr, 40 lbs


Starla, F,Chihuahua mix, 10 yrs, 8 lbs


Ted, Lab/Shep mix, 1 yr, 30 lbs, good with dogs


Teddy Riggins, M, Puggle, 3 yrs, 20 lbs, great with dogs, cats and kids


Willa Mae, F, Chihuahua, 5 yrs, 10 lbs


Bios in process and getting pics for new dogs:
Hubble (Dobie pup) 9 wks, M

Chapman (Lab/Golden mix)M, 1 yr

Midnight Lily F, (Black Lab) 1 yr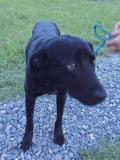 Cameron (German Shepherd) M, 18 months

Marine (German Shepherd) F, 3 yrs
Bartholomew (Black Lab) M, 1-2 years
Barcelona (Black Lab/Shepherd mix) Female, 2 yrs, 40 lbs
Beowolf, M, (Black Lab/Shepherd mix), 50 lbs,
Liesl, F (Golden/Lab mix), 10-11 months